---
Yanina Quiñones & Neri Piliú
&nbsp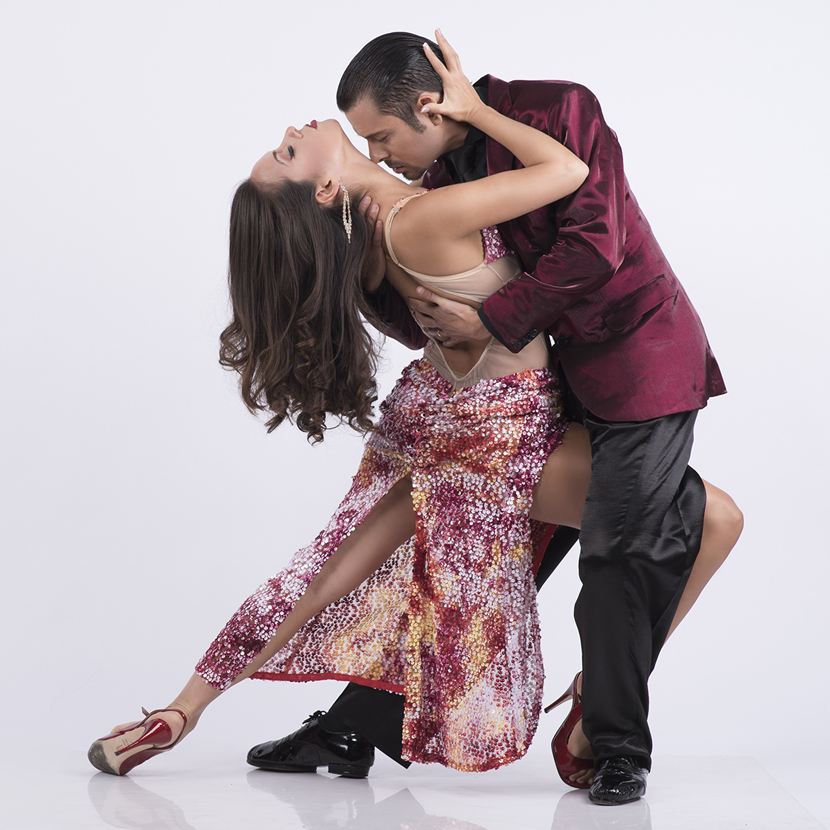 Yanina Valeria Quiñones and Neri Luciano Piliu dance together since 2006. They were profes-sionally trained at the Academia de Estilos de Tango Argentino (ACETA) by famous milongueros and teachers such as Carlos Perez and Rosa, Pupi Castello, Gloria and Eduardo Arquimbau, Gerardo Portalea, Toto Faraldo and Milena Plebs, amongst many others.

As regards teaching, they impart tango lessons in some of the most prestigious schools in Buenos Aires as Escuela Argentina de Tango and Escuela Carlos Copello, and in many countries all over the world as well (Japan, Italy, France, United Kingdom and Russia).

Yanina and Neri aim to ensure that all those who will approach this dance can look out the interac-tive game with the movement and seek to convey to the apprentices all the necessary elements tobe controllers of their body and at the same time develop their own tango.


Classes and Seminars during the festival

Intensiv Tango seminar with NERI & YANINA (4 classes)
Special Technique seminar with NERI & YANINA (2 classes)
translation missing: en.classes.seminario_descripcion.neriyanina.uno
translation missing: en.classes.seminario_descripcion.neriyanina.dos
translation missing: en.classes.seminario_descripcion.neriyanina.tres
translation missing: en.classes.seminario_descripcion.neriyanina.cuatro
---
Selva Mastroti & Marcelo Ramer&nbsp&nbsp&nbsp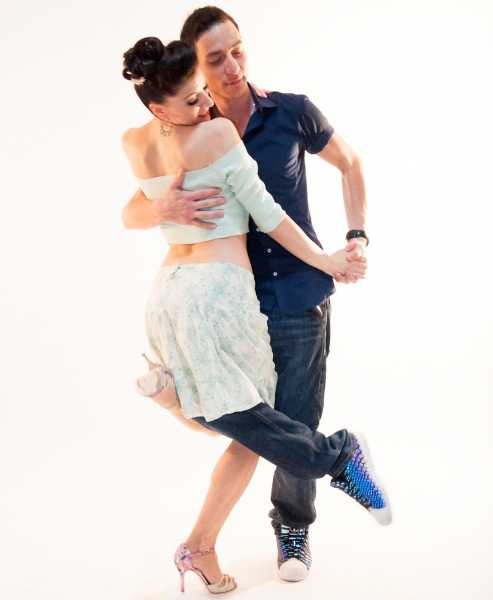 They are remarkable Argentine dancers devoting their lives to Tango which they depict with great art and hard training. The passion and the strength of this refined art are expressed at its utmost brightness. Since their early childhood they started their academic studies. Marcelo in the traditional folk field and Selva learning classical ballet. They met in 2001 at Capilla del Monte, Cordoba province. Since then they have been dancing together, fulfilling a large commitment of absolute dedication to Tango. Seeking to enhance their skills, they travelled to Buenos Aires where they studied with the best masters.

In 2005 they visited Europe and now they are settled in Turin, performing and participating at exhibitions on different international stages in countries like Spain, France, Italy, Switzerland, England, Algeria and Germany.

Presently they are professionally engaged in dancing, holding workshops and performances alternatively in Italy, Germany and other countries.
SPECIAL SEMINAR OF AXIS AND OUT OF AXIS with MARCELO & SELVA (4 classes)
SPECIAL TECHNIQUE SEMINAR with MARCELO & SELVA (2 classes)
---
Vito Muñoz & Claudio Cardona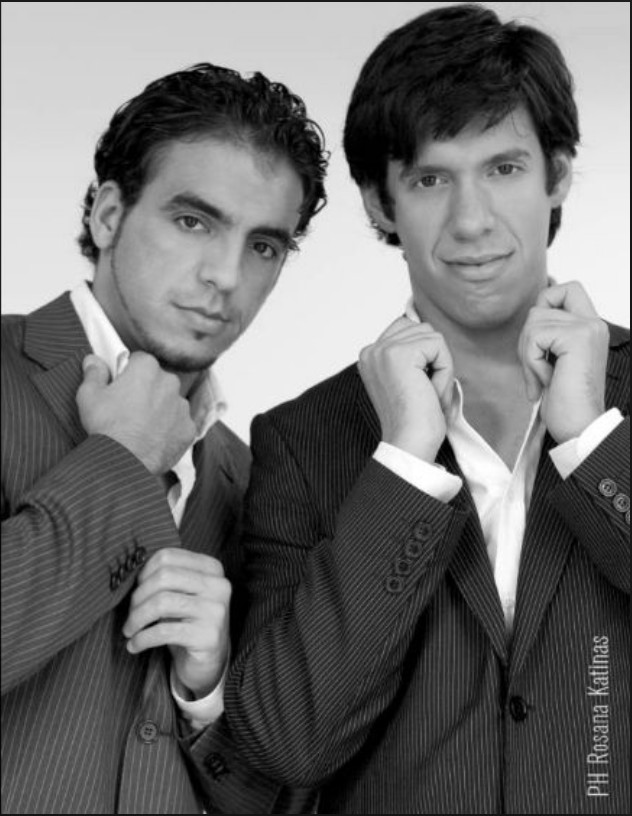 Both Vito and Claudio perform the male tango style that is highly appreciated nowadays. They know how to blend the most classical technique with the latest Tango Argentino trends currently on fashion, very well. Organizers of Milonga "La Covacha" in Madrid for many years, they managed to boost it as a landmark at national level.
Participants at festivals all over Europe they express incredible richness in their movements together with a remarkable elegance and fine musical interpretation. Their style of choreography is really attractive because of the tango figures subtleness and the great synchronization in their continuous role interchanging.
Classes and Seminars during the festival

MILONGA INTENSIVE SEMINAR with VITO and CLAUDIO (4 clases)
---
Isabel Costa & Nelson Pinto
Isabel Costa and Nelson Pinto are Portuguese dance partners, performing together since 1997. They began their career as Ballroom Sport dancers obtaining several Awards at national championships, categories America and Modern. As they also loved other rhythms like salsa and Argentine tango, they decided to take the challenge of getting quality training with worldwide famous directors.

Presently, on top of being masters and dancers, they are choreographers and directors of the Compañía Ritmo Azul, worldwide renowned. Isabel and Nelson's career shows successful participations in international festivals and workshops held in Nice, Stuttgart, London, Madrid, Barcelona, Amsterdam, Rotterdam, Macau, Beijing and Hong Kong.

They keep on organizing many tango events in Portugal. In July 2011 they won the European 2nd position for the 'Stage Tango' category in Italy at the competition held under the auspices of the Buenos Aires Government. Thus, they became famous for being the first Portuguese couple to ever be ranked in such a position after competing with many couples from other countries such as Spain, Italy, Greece and Russia.They had similar success as the best ranked Portuguese couple and the 2nd best couple of Europe at the 2012
Classes and Seminars during the festival

Special VALS Seminar with ISABEL & NELSON (4 classes)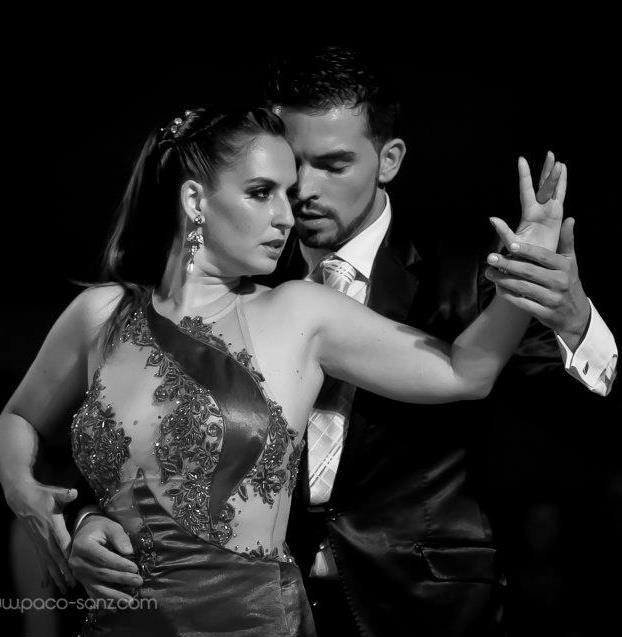 ---
Adriana Herrera & Damián Desmarás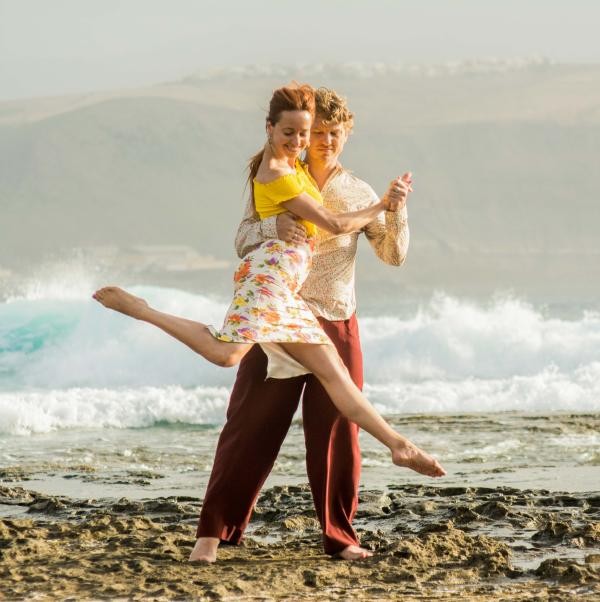 Canary Islands Tango Festival Organizers.

For more than 10 years they have been teaching Tango and spreading its spirit all over the Canary Islands. Only 7 years ago Adriana and Damián decided to join their skills and experience to create Tango Sol Islas Canarias venture which meant sharing a deeply cherished project.

The special way they teach and dance the Tango Argentino enhances the passion they feel when they join together in an 'ABRAZO' (embrace). Their goal is to feed this by continuing to seek technique excellence within the evolving Tango Argentino.

They have performed in several shows in the Canary Islands such as 'Entre Tangos' and 'Buenos Aires Tango.' In the case of 'Saxo Tour' they travelled around the islands accompanied by live music.

At the moment they regularly teach at Gran Canaria and Tenerife.
Classes and Seminars during the festival

SPECIAL SEMINAR OF COUPLE TECHNIQUE AND QUALITY OF MOVEMENT with ADRIANA & DAMIÁN (2 clases)